All-New 2022 Range Rover in Oklahoma City
All-New 2022 Range Rover at Land Rover Oklahoma City
Designed to impress, the 2022 Range Rover is sure to enhance the driving experience around Norman, Oklahoma City, and Moore. With a plug-in hybrid option and multiple trim levels, this SUV is both capable and sophisticated. You can find out more about it at Land Rover Oklahoma City.
Elegance Awaits
As rugged and capable as the all-new 2022 Range Rover is, this SUV is also all about comfort with a touch of luxury. Graded leathers create a refined space with sustainable materials helping you feel good about your choices. Choose from a variety of fine veneers to customize the space as your own. Bring along the family with seating for seven. Enjoy a luxurious ride with hot stone massage seats and ample room to stretch out for every passenger. With the split tailgate that is a trademark of the model, you have the perfect space to hang out for tailgating, camping, or just hanging with friends. Leather cushions, lighting, and tailgate speakers enhance this unique space.
Innovation Excites
Pivi Pro provides infotainment for the all-new 2022 Range Rover with a curved 13.1-inch touchscreen and updated interface. Connect your smartphone with Android Auto or Apple CarPlay to gain access to phone calls, messages, and mobile apps while on the road. Get help finding your destination with navigation that includes 2D and 3D maps, which automatically update. Keep your passengers entertained with the rear seat system, which includes two 11.4-inch high-def screens. Be informed about important data with the driver displays, which offer multiple layouts with a 13.7-inch interactive display. Thanks to the Head-up display, you can track information while keeping your eyes on the road. Driver and front passenger can enjoy their own entertainment with the Meridian Signature Sound, which includes an impressive 34 speakers for a sound that captivates.
Sophisticated Performance
Choose from multiple options to power the all-new 2022 Range Rover. Start with the traditional gasoline engine, which is a 4.4L V8 with 523 horsepower and 553 lb.-ft of torque. When Dynamic Launch is engaged, this engine propels you from zero to 60 mph in 4.4 seconds. A mild hybrid engine provides 395 horses with 406 lb.-ft of torque. For an even more efficient ride, the plug-in hybrid engine is a 3.0L V6 paired with a 105 kW motor.
Unbelievable Capability
All-wheel steering makes the all-new 2022 Range Rover even more stable and agile. Discover how practical the electronic air suspension is as it lowers the vehicle to make it easier to access the rear cargo area while loading and unloading. Choose from eight terrain modes to tackle whatever lies ahead. Take this SUV through some rough terrain with a wading depth of up to 35 inches while the 3D surround camera shows you the depth of the water as you pass through. Bring along an RV or trailer with a maximum towing capacity of 7716 pounds.

2022 All-New Range Rover Tech and Features
Land Rover introduces its next Range Rover model to stunning applause, as it is hailed as the most sophisticated and refined Range Rover to date. Even taking into account its predecessors, the Range Rover redefines what luxury should look and feel like in any modern vehicle, with a huge range of exciting features that brings it to an all-new level. The newest Range Rover is poised at the forefront of available technology and is an SUV that brings maximum power to all of its drivers. Land Rover of Oklahoma City is here to help its drivers from Oklahoma City, Norman, and Edmond stay within reach of the newest 2022 Land Rover, and to introduce everyone to its new and exciting features.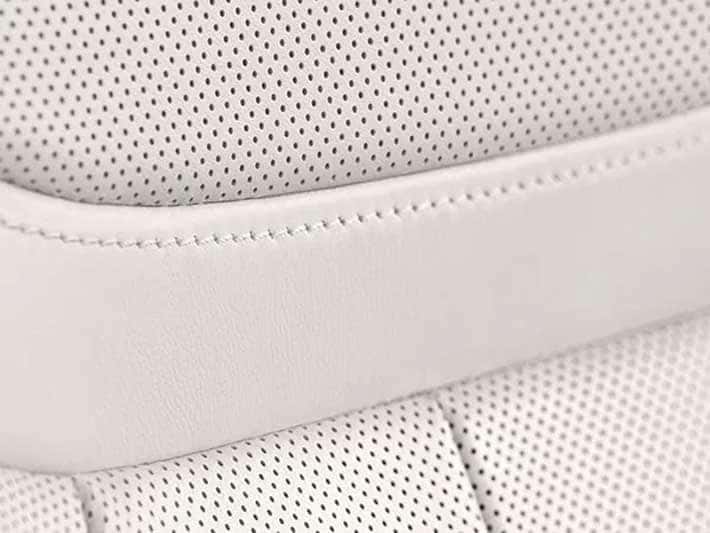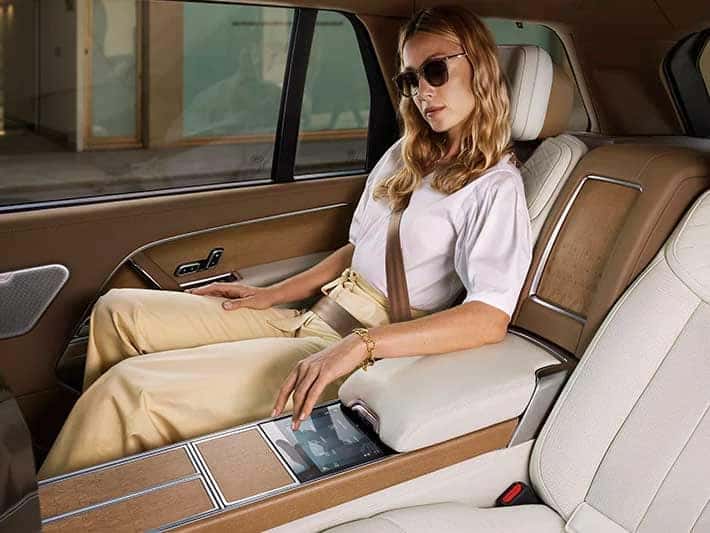 Comfort
Traveling in the Range Rover is a high-class adventure no matter where you're sitting. The passenger doors are power assisted, making them easier to operate, and the classic Range Rover split tailgate comes with the Tailgate Event Suite, which includes leather cushions, lighting, and speakers. On the inside, your passenger experience is more comfortable than ever before. The vehicle easily fits seven adults, with a new horizon in leg room and head space. Seats include additional options such as "hot stone" massage seats, leather upholstery, and so much more. Travelling in peace and quiet is a big hallmark of the newest Range Rover. The vehicle is outfitted with active noise cancellation speakers within the headrest speakers, as well as acoustic laminated glass. The Range Rover also has an available air purification system to help filter out odors, bacteria, and other allergens.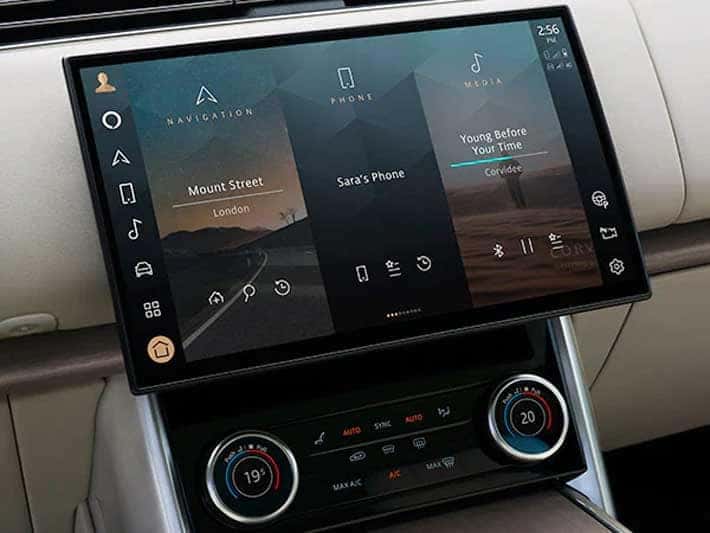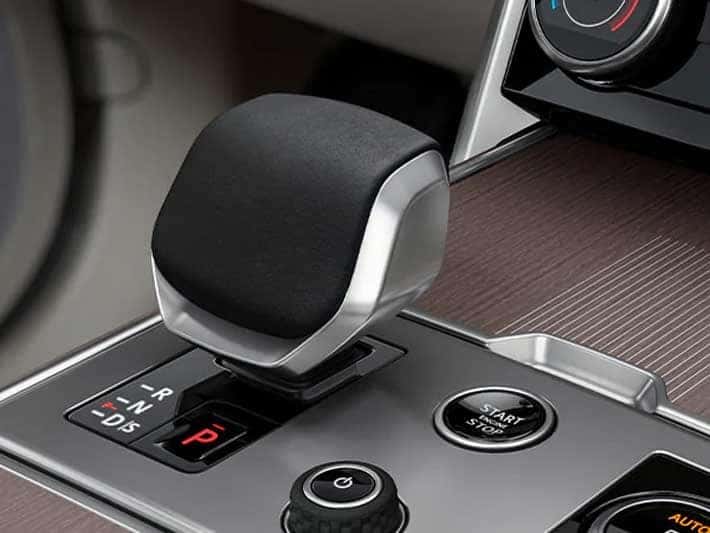 Technology
The Range Rover has taken hold of new technology from head to toe, giving you a masterful driving experience with all your needed information available at the touch of a button. Behind the steering wheel, the Range Rover houses its 13.7-inch interactive display screen, which provides high-definition three dimensional navigation with an optional heads up display. An all-new center touchscreen is a curved, floating style, 13.1-inch monitor outfitted with the Pivi Pro entertainment system. The Pivi Pro has an all-new interface to navigate the Range Rover's system and infotainment features. The front row is only the beginning of the available technology, as the back seat comes with a range of its own. Available are two 11.4 HD screens that can either connect directly to your device or be configured to mirror the screen of your smart device. The back row also comes equipped with USB-C ports and rear zone climate control.
Capability
The newest Range Rover comes with several different options, including a plug-in hybrid, a mild hybrid, and a gas-powered V8 engine. The Range Rover can fully charge in five hours from home, or up to 80 percent full in less than 60 minutes at public charging stations. The Range Rover can tow up to 7,716 pounds and adds in extra towing features including a tow hitch receiver, advanced tow assist, trailer stability, and more. The Range Rover can also safely wade in depths up to 35.4 inches, and along with its wading capabilities comes with a 3D surround sound camera featuring wade sense that tells you when your vehicle is approaching unsafe water depths.
Get to know more about what the all-new 2022 Range Rover has to offer when you visit Land Rover Oklahoma City. Contact our Finance Department today to find out how to make this your new ride!