Special Vehicle Operations (SVO)

Special Vehicle Operations for Land Rover Oklahoma City
Drive one of the elite models with Special Vehicle Operations (SVO) at Land Rover Oklahoma City. SVO designs the best of Land Rover with special SV-badged models that surpass the luxury, performance, and technology you'll find in the traditional models.
SVO TECHNICAL CENTER
SVO's state-of-the-art facility is home to halo models, limited edition vehicles, bespoke personalization services and a dedicated paint facility, delivering high-performance derivative, ultra-luxury products.
PREMIUM PAINT PALETTE
The Technical Center's very own paint shop extends the range of exterior color options, using the latest technology to deliver unparalleled finishes.
BESPOKE BY SVO
The Technical Center's customer commissioning suite offers huge scope in personalizing your vehicle with a wide range of interior trim, leather and paint options.
——————————————————————————————————————————————————————————————————
——————————————————————————————————————————————————————————————————
SVAutobiography
These models offer the ultimate in luxury with master craftsmanship, premium materials, and mesmerizing design. Break free from the monotony of the day-to-day with a vehicle that offers 557 horsepower from a V8 supercharged engine as the most powerful Range Rover ever. Steady acceleration comes from 516 lb.-ft of torque as you find new challenges to overcome.
Along with the exceptional performance for these models, the SVAutobiography provides premium comfort and a visually appealing design with a leather interior and Hot Stone massage front seats. Choose the SVAutobiography Long Wheelbase model for a unique look with a Santorini Black upper body to contrast with your choice of nine lower body shades.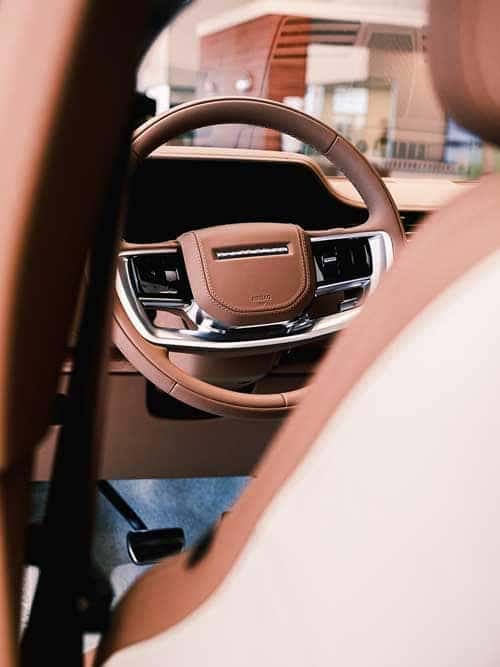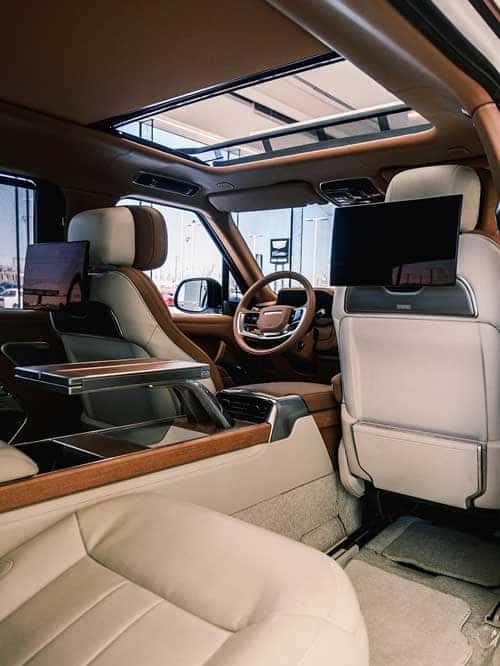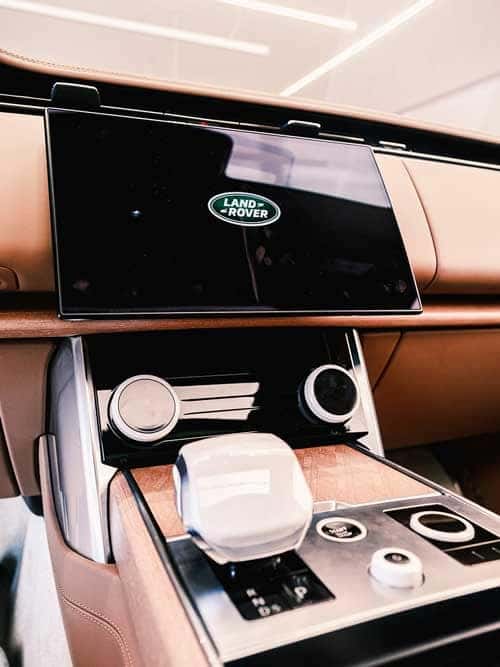 Range Rover Sport SVR
An all-aluminum unibody provides a strong structure to take on the most difficult challenges of the road for the Range Rover Sport SVR. This model's muscular stance showcases the capability that lies beneath the hood with a distinctive hood and grille to command attention. Premium entertainment comes from the Out Touch Pro Duo infotainment system, which includes two 10-inch hi-def touchscreens. Even the base engine offers scintillating performance with the 3.0L V6 for 355 horsepower. Upgrade to the 5.0L V8 supercharged engine for 575 horses to take on whatever lies ahead.
SVO Facilities
The facility for the Jaguar Land Rover Special Vehicle Operations is the home for the limited edition models, halo models, and bespoke personalization services. The result is a luxury vehicle driven by performance that appeals to the most astute shoppers. Stop by to test drive a demonstration vehicle or ask questions of the SV Sales Specialists. Our technicians are specially trained to provide the best possible care to every Land Rover vehicle.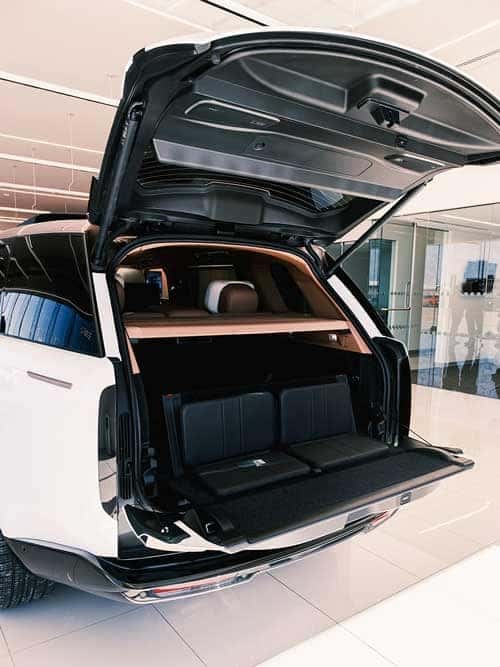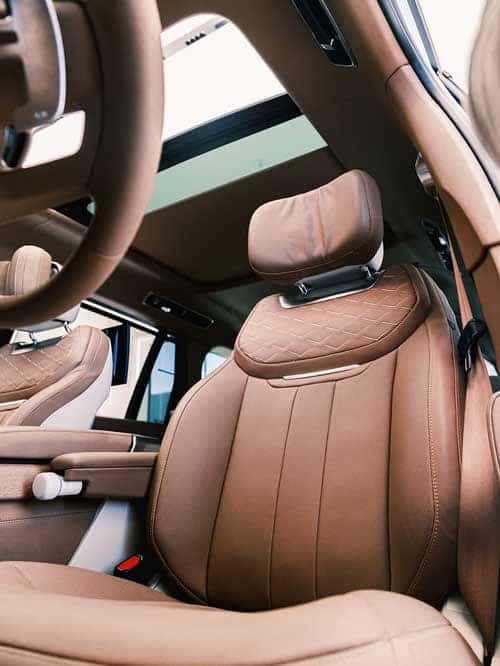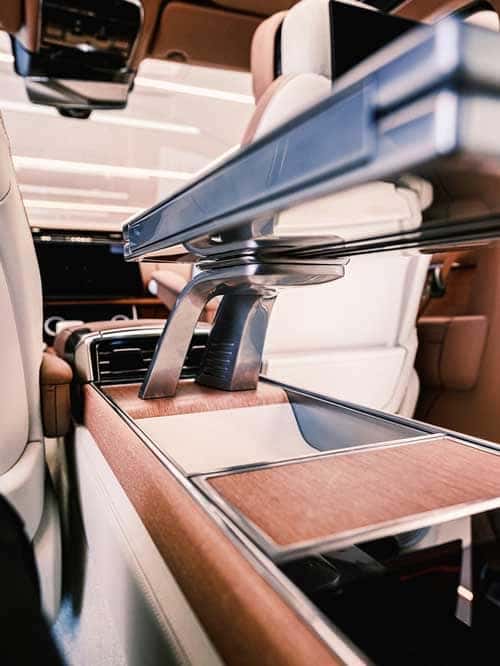 Easily customize your special SV model with a range of paint options, leather, and interior trim. With 28 shades that have been specially developed, you are sure to stand out in any crowd. Hand-crafted quality ensures the most detailed finish for nothing short of perfection. Our SV Technical Center has the capability to match almost any color for personalized requests. We also provide four luxury finishes that are designed specifically to work with your Land Rover. These include Ultra Metallic, Satin Matte, Duo Tone, and Special Effects. Make a statement wherever you go with British Racing Green, Deep Desire Red, or Windward Grey.
No matter the color you choose, we use green paint – good for the environment with a smaller carbon footprint. Every aspect of the painting process is designed to save resources.
——————————————————————————————————————————————————————————————————
To find out more about these Land Rover SV editions, visit your local Specialists at Land Rover Oklahoma City. Stop in for a test drive and pick out your new ride.