Land Rover Innovation & Technology

Discover Land Rover Innovation & Technology with Land Rover Oklahoma City
The innovation and technology features in the new Land Rover lineup are nothing short of incredible. Land rover lives up to its legendary name by using only the latest and best features available both inside and out to put it ahead of the pack in almost every way. It's not just beautiful to look at, the way technology and innovation have been seamlessly blended into an eye-catching vehicle cannot be overstated. If you are located in or near the Oklahoma City, Tulsa, or Norman areas and ready to hit the streets in the vehicle of your dreams? Call, click, or come on down to Land Rover Oklahoma City and let us help you get on the road as soon as possible.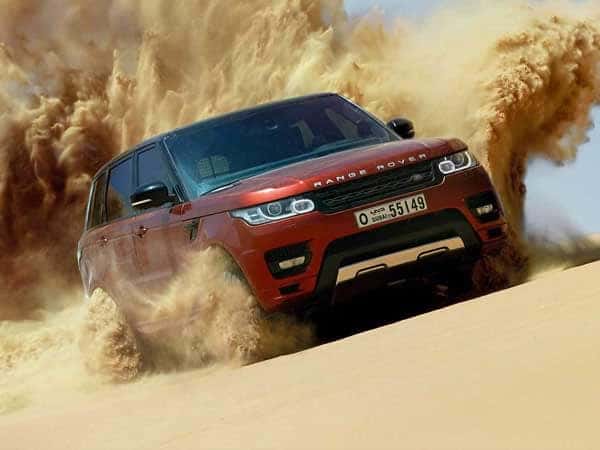 Terrain Response
All Land Rover models come with an impressive array of Terrain Response systems that have always set it apart from the competition. This system allows drivers to choose from several different driving modes that will help you on any terrain you plan to take on. You can adjust the setting appropriately and the integrated system will adjust automatically as you drive, helping you to control your Land Rover more effectively and optimizing overall performance. The Terrain Response system helps you navigate the roads efficiently with six settings which are as follows:
Mud & Ruts
Grass, Gravel, and Snow
Sand
Rock Crawl
Terrain Response 2 Auto
General Driving
A Bright Future
The all-new Land Rover comes with an exciting array of futuristic technologies that give you ample opportunities to improve each and every ride and allows you to drive with total peace of mind knowing you can safely handle anything the road sends your way. Navigate obstacles safely by using its advanced laser terrain scanning headlights that do much more than just keep the road well-lit in dark conditions. It uses sensors that can actively scan the road ahead and will alert the driver of any dangers or obstacles that may lie unseen by the naked eye. It also connects with Terrain Response to give you the best possible route for both safety and time-saving. The horizontally oriented headlamps and taillights that wrap around the fenders are just two of the well-known Land Rover design features that are on display in the Discovery Vision Concept.
Remarkable Inside and Out
The engineers at Land Rover are constantly trying to find new ways to make every aspect of the Land Rover better, even from the earliest stages. With high-tech 3D imaging caves, designers can get a clear look into every vehicle long before parts are even created much less assembled. This helps manufacturers to work on any potential issues in the very earliest stages to maximize every aspect of the vehicle. Land Rover and the great outdoors have always shared a very close relationship. But the Land Rover has also been obsessed not only with its connection to nature but also takes extreme measures to make sure every aspect of its interior is on the same level as the exterior. Every Land Rover is designed with top-shelf materials and some of the world's finest engineers and craftsmen to make sure the job is done right every time.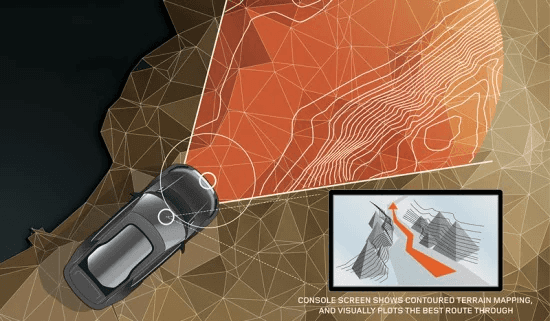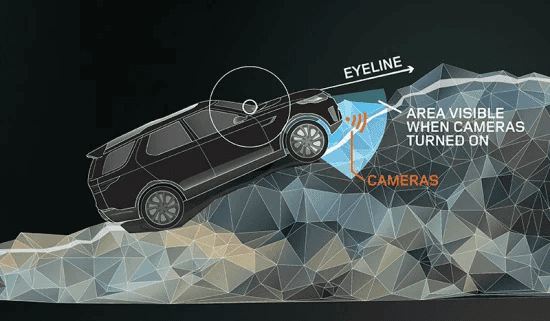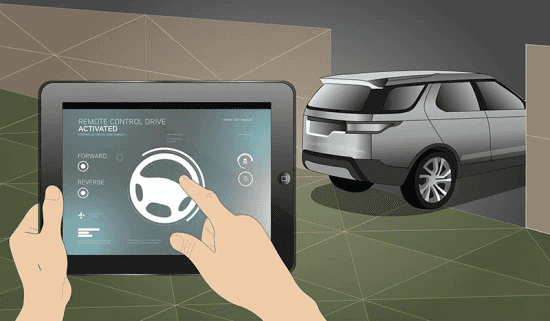 Would you like to buy or lease but are not sure which would be the best choice for you, you can compare leasing vs. financing options on our website and go from there. You can also contact our finance department with financing questions or you can apply online today!