2021 Range Rover Sport

Adapt to everyday cruising and command attention wherever you take the new 2021 Range Rover Sport with its muscular and perfectly proportioned design, wraparound LED lights that enhance its sleek look, and the backward-sloping roof, unique silhouette, and continuous waistline. Experience more features of the new 2021 Range Rover Sport by visiting Land Rover of Oklahoma City.
Premium Technology
Cruise with the ultimate headlight option of the signature Daytime Running Lights Premium LED headlights. Get more comfortable and easier with long-distance driving through the Adaptive Cruise Control that moderately assists with braking, acceleration, and steering and offers moderate intervention to center your machine in the lane. At the same time, you maintain a set distance from the vehicle ahead. Discover navigation directions, gear position, and speed through the Head-Up Display features that display on the windshield. Get relevant information with ease through its full-color, high-resolution graphics. The steering wheel's hidden-until-lit, individual switches serve a host of functions and reduce some controls within the cabin. Combining the Interactive Driver Display allows you to operate the steering wheel and other features like media. You will have a 10" high-definition seat-mounted articulating touchscreens and two 8-inch screens made into the front headrests rear with its Rear Seat Entertainment system. While in your car, you can stay connected safely by screen sharing with your SUV's InControl Infortainment system, Apple CarPlay, and Android Auto.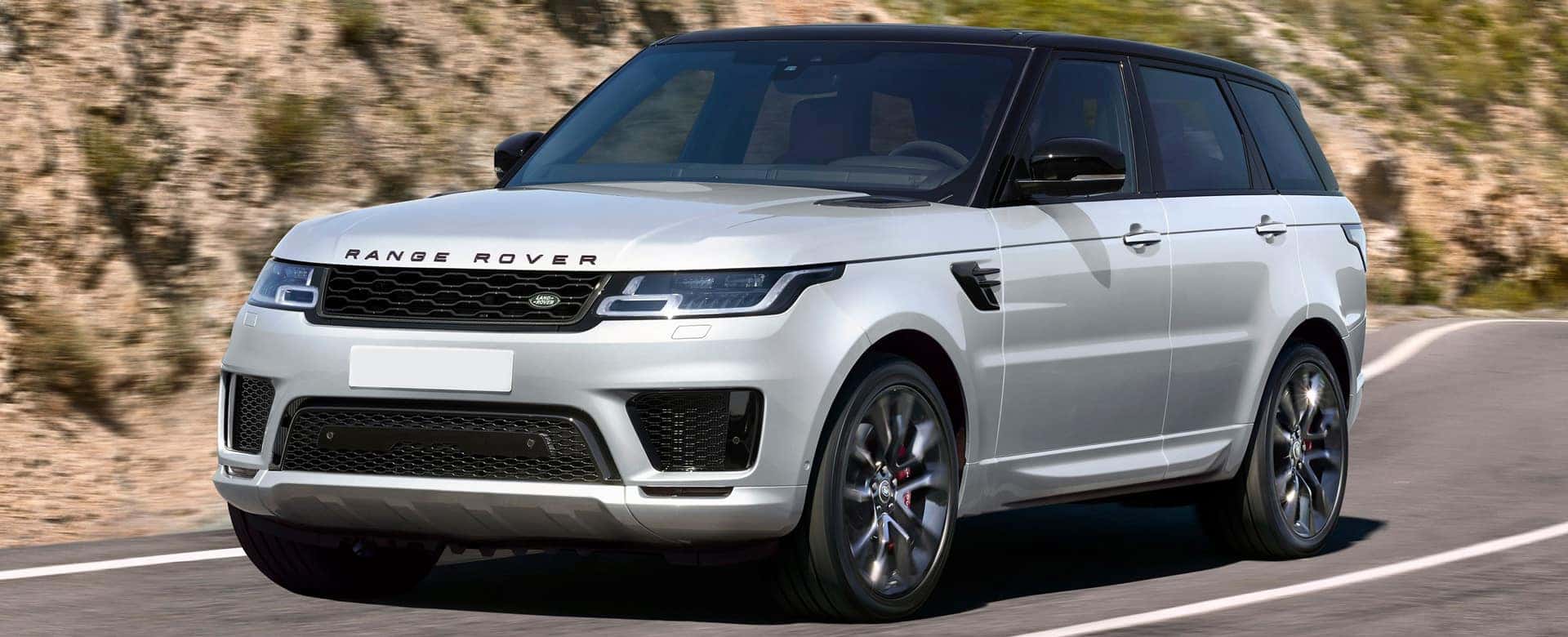 Extraordinary Innovation
Know all that you need to know and get all the answers to any question about the new 2021 Range Rover Sport's controls and features with the Land Rover iGuide app that uses the latest augmented technology. Enjoy the outstanding rigidity and refinement with the ability to withstand the same off-road impacts as all Land Rover vehicles with its more robust, lighter, and more sustainable, innovative unibody. Most of the innovative powertrain sustains the Range Rover Sport PHEV without compromising on looks, performance, or capability. Using the combination of a high capacity 141 HP electric motor and an advanced 2.0-liter 296 HP Si4 Ingenium gas engine, PHEV delivers an output of 398 HP.
Performance
Enjoy sharper responses, flatter handling, and even tighter body control with the new 2021 Range Rover Sport's optional Dynamic Program tuning the suspension. As you cruise, the Speed Lowering feature utilizes the electronic air suspension to reduce fuel consumption and aerodynamic drag by lowering your machine by 0.6 inches from typical ride height when your speed reaches 65 mph. Rely on the car's Dynamic Stability Control system to monitor your machine's dynamic behavior and intervene to maximize its stability. This feature helps to reduce engine torque and correct your car's direction by applying appropriate braking. Get complete control of your vehicle even at the tightest corners with its Torque Vectoring by Braking system that delivers controlled, responsive handling and cornering. Range Rover Sport gets a constant balance of engine torque distribution between the four wheels when cornering through the electronic differential and braking systems. Hold power to control your trailer's direction with the additional features of this new machine like the Advanced Tow Assist and utilize the rotary Terrain Response 2 controller when reversing. The system achieves the desired trailer trajectory by controlling your car's steering.
Discover more about the Safety and Driver Assistance features of the new 2021 Range Rover Sport by visiting Land Rover Oklahoma City